Learn a little more about our work.
We help people to expand their consciousness.
Founded in 2010, Acharya performs energy frequency healing treatments in patients afflicted with different problems such as physical, emotional, spiritual, financial problems, toxic relationships, panic syndrome, phobias, addictions, traumas, among others.
Since its creation, Acharya has helped more than a thousand people to develop in the journey of self-knowledge and evolution. We believe that people do not come to this world for a stroll and that each one of us has a purpose in the evolution of our soul.
It is part of this evolution to expand and change consciousness, look at life from a new perspective and make choices from a much higher point of view.
This is totally liberating! In our work, we try to help people to expand their consciousness and clear all the negative charge that takes away all of our strength to the point of preventing simple actions, like looking ahead in life. Our goal is to provide opportunities for people to transform themselves and recognize their mastery to follow their path with more awareness and lightness.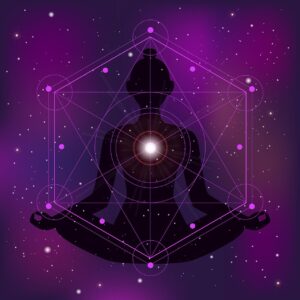 Vanessa Schroeder is a specialist in Radionic Table, Pranic Healing, Access Bars, Theta Healing, and Cosmic Apometry. Authorized facilitator of RP Psionic Board, Access Consciousness Bars.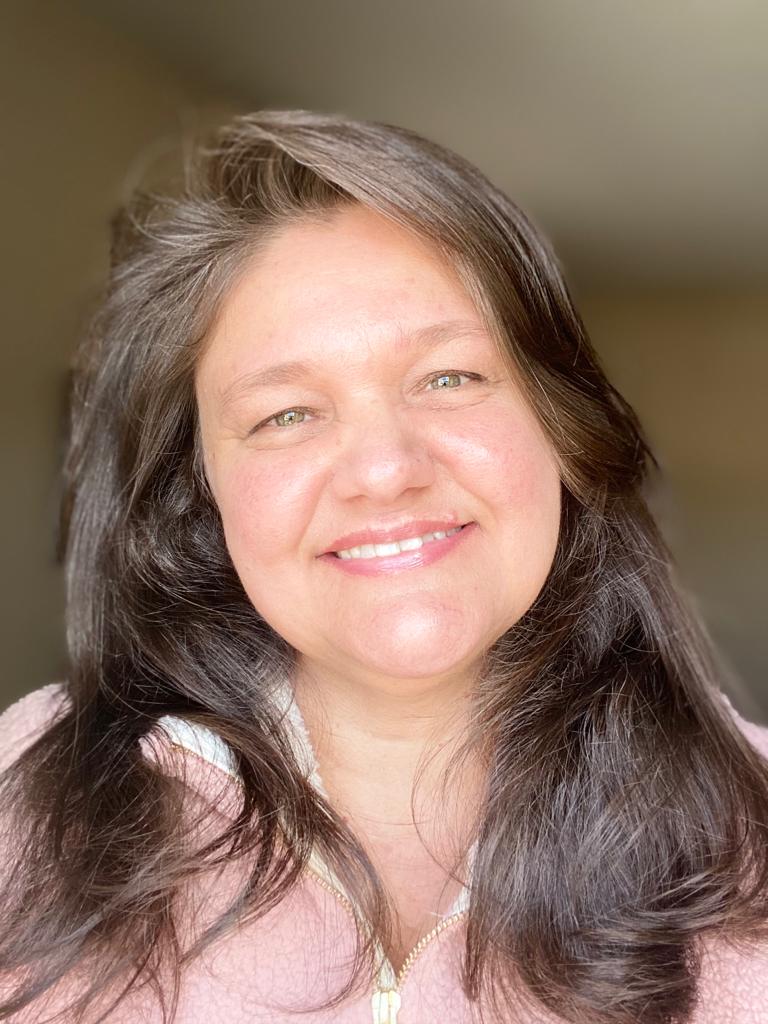 The beginning of the journey....​The listening of your soul.​
The journey of therapist Vanessa Schroeder, Cofounder of Acharya, was also a path full of transformations. Graduated in Advertising and Marketing with post-graduation in HR Management, Vanessa went through several great companies until she realized how much these environments - extremely stressed, surrounded by collection, pressure and harmful competitions - did her harm. Sadness, dissatisfaction, anguish and emotional instability were common in her life. The year 1996 was a watershed for Vanessa, because she decided to give enough for that life and routine that did her so much harm. Vanessa decided to listen to her soul, and went in search of her life mission: to help and teach people how to transform themselves. She immersed herself in a journey of study that lasted more than 15 years and continues to this day. In the beginning she had to conciliate two professional activities, the business and the therapeutic, besides taking care of family, home, religion and friends. Only the realization with her soul could lead her to a perseverance that not even she knew she had. But when the disciple is ready, the master appears. Then, in 2008, Vanessa met the work of Master Choa Kok Sui, founder of Pranic Healing, and began to see life with other eyes, growing and transforming everything around him. She acquired knowledge that brought healing, results, achievements, growth and understanding. From that moment on, he went deeper into his studies and conquered several formations focused on YOUR development and evolution. In her work Vanessa helps people to recover their health at all levels and to awaken a new connection with themselves.
Aluísio H de P Araújo believes that we all came into the world with a great life project. He is a Kamadon Healing Master and specialist in Pranic Healing, Access Bars, ThetaHealing, and also authorized facilitator of Access Consciousness Bars.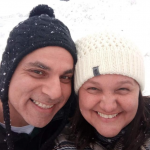 The beginning of the journey....​The listening of your soul.​​
Finding his own life project was not a task accomplished overnight. The dream of becoming a commercial pilot took Aluisio to the United States, but after a few years he felt depressed and decided to return to Brazil. He had a technology company, worked in Angola and Taiwan, but still felt that it was not what he wanted. Upon returning to Brazil, Aluísio met Vanessa Schroeder again, and through her influence he began to enter the world of holistic therapies. He took some related courses, such as Pranic Healing, Tethahealing, Access Bars, Melchizedek Method, as well as NLP and hypnosis. What motivated Aluísio to work in the area was to realize that the treatments really work, and this inspired him to help people through them. After years of practicing holistic therapies, Aluisio believes that he was looking at things in the world in a very material way, and this was holding him back from finding his own life project. In 2010, Aluisio and Vanessa founded Acharya. While Vanessa applies the therapies to patients, Aluisio teaches the courses available to those who want to practice self-healing. In his work, Aluisio leads the person through a journey he knows well, the journey of self-knowledge, and through it helps the person acquire the knowledge that once made such a difference in his own life. .
Get to know Vanessa's formations.
Get to know Aluísio formations.